UPDATE: AS YOU MAY KNOW, THE NEWER SLIM MODELS ARE NOT MODDABLE..IF YOU HAVE A TA-088 MOBO THEN YOU CAN NOT MOD YOUR PSP. THERE IS NO WAY TO TELL, SO DON'T ASK! JUST TRY THIS GUIDE AND IF IT WORKS IT WORKS, IT NOT, BUY A OLDER PSP. THANKS!

I DO LISTEN FOLKS!! I UPLOADED THE FILES YOU NEED TO TWO DIFFERENT SITES. THIS SHOULD LOWER THE RISK OF IP BLOCKING. ALSO IT IS SMALLER, IT IS 37.2MB. YOU WILL STILL NEED WINRAR TO EXTRACT. HAPPY MODDING!!!

**JUST BECAUSE Despertar del Cementerio v6 IS OUT, THIS GUIDE WILL STILL USE Despertar del Cementerio v3, WHICH MEANS YOU WILL HAVE 3.71 M33-2, SO STOP ASKING ME TO UPDATE IT, AND STOP BEING LAZY, AND UPGRADE AT YOUR OWN DISCRETION. THANKS
**
THIS WORKS ON ALL ON FIRMWARES..SO NO NEED TO ASK IF THIS WORKS ON 3.8, OR 3.9..yes that means 4.05!!!! ALSO YOU CAN USE A PHAT BATTERY INSIDE A SLIM PSP...SO PLEASE READ THE WHOLE GUIDE BEFORE YOU ASK QUESTIONS, ONLY ASK IF YOU REALLYNEED HELP**NOTE: READ THE WHOLE GUIDE BEFORE ATTEMPTING ANYTHING, THAT WAY YOU WILL HAVE A BETTER UNDERSTANDING, AND LOWER RISK OF MESSING UP! I AM NOT RESPONSIBLE IF YOU SEE SMOKE OR BRICK YOU PSP! THIS GUIDE HAS BEEN TESTED BY SOME MANY PEOPLE THAT IT IS ALMOST IMPOSSIBLE TO MESS UP
**updated:
NOW WITH TIME MACHINE YOUR CAN USE YOUR PANDORA BATTERY AS A NORMAL ONE WITHOUT THE USE OF A AC ADAPTER!!!

Click here to learn how to install Time Machine (i take no credit for the following link, it is all Spartacus's idea)

**updated: GUIDE IS NOW UPDATED FOR SLIM BATTERIES...READ THE
RED
TEXT FOR INSTRUCTIONS, after you open the battery skip down to the red text where it says..
for my slim users!!! once
**UPDATED: MEGAVIDEO - I'm watchin' it <<< THIS IS THE VIDEO GUIDE TO THIS GUIDE (exclusively on pspmod.com)
i see a lot of people not sticking to the search tip, so i will make a brand new guide that i use (and tested), i know there is a thousand
guides, well makes this 1001, i love to help people (i work in a helping place) i was a n00b just like you, so here it is a pandora's guide,
and please if you dont understand something, feel free to IM or pm me
here how we will break this down
1) hardmodding
2) magic memory stick
3) turning your psp into CFW
----------------hardmodding---------------
*NOTE:IF YOU THINK YOU CAN NOT HANDLE THIS PLEASE EITHER PURCHASE A PRE-MODDED BATTERY, OR A DATEL BATTERY..GOOGLE IT
*NOTE: BEFORE YOU START ANYTHING, MAKE SURE YOU HAVE A FULL CHARGE (GREATER THAN 78%)
here are two things you will need:
a box cutter
and a safety pin
or a pencil for slim batteries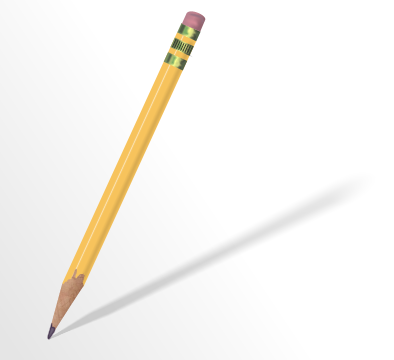 amazing that these common household products can be used? lol
anyways you just used the box cutter to open the battery, but hold the battery with the SONY logo facing you,as you see in this picture
and cut along the left side (shorter side). as you are cutting, just keep rubbing against the crack, but dont force it, cut(this guide was made by hercules on pspmod.com) around the corners, maybe this will lower your chances of frying your battery as indicated in this picture
just keep going back and forth until you can lift the top open either with the knife or your finger...
now you should see the motherboard on the battery
(permission granted by
one
(http://www.pspmod.com/forums/psp-har...-res-pics.html (How to: Pandora's Battery - High Res Pics))
or if you have a slim you should flip it over as seen in the bottom pictures
now i hope you have steady hands, if not test it on something first... (if you have a slim, skip this part read the
red
paragraph below)
hold the battery as the pictures are shown above (it depends what hand are you, im left-handed so yeah)
now its time to use the safety pin(this guide was made by hercules on pspmod.com), you want to use the needle of the pin to prop the 5th pin up cut the pin in the picture indicated, make
sure it says ICO4...then used the safety pin to cut the pin indicated in the pic, put it under the pin and left, but dont FORCE it, but keep
lifting and it should change to copper, and there you have it...
for my slim users!!! once you flipped the motherboard out, just use the blade to make scratch on the board indicated in the blue rectangle area (ignore the red circle), just follow that gold line in this picture, in other words cut
ON
the line just like walking on a line... dig into like 10 times just to make sure, but not too rough to break the board DO NOT CUT THE 5TH PIN!!!
(thanks to Faceless and then you have a pandora's
slim
battery!!! after you install CFW, please read the next
red
paragraph in this guide...
-----------------------magic memory stick----------------
IF YOU HAVE VISTA THEN PLEASE READ THE BLUE TEXT, IF YOU HAVE XP YOU MAY SKIP THIS PART
you have vista.. unfortunately i was unsuccesful in vista...so i just use my other computer which had xp on it..i am sorry but i cannot find a way around this, even formatting thru windows does not work, dont try the below method, because you will get a
Write error
message, so dont ask... "i used vista and it wont work, plz help'' because i will just quote this section...find a computer with xp, if you cant find someone who mods psp..i repeat dont post if you have vista, because i will just tell you to find a computer with xp...now if you have xp, ignore this
you are going to need a sony or sandisk memory card, (not a fake, but a real one)
also make sure that they are no less than 256mb, but no more than 4gb
updated: the following memory stick works:
Sony, Lexar, SanDisk
, make sure it is real by:
- Sticking the stick in the psp
- Going to Videos (don't press X, just go to it)
- Press Triangle
- Go to Infomation
- At Supported, it should say MagicGate, if it doesn't then it is fake, and there is no way around this unless you have another psp with CFW, sorry, so do not ask
updated: according to mickey79, 8gb memory sticks can be used!!!

*NOTE: FOR CERTAIN PURPOSES THE EASY INSTALLER HAS BEEN TAKEN OUT, MANY PEOPLE COMPLAINED THAT IT HAS NOT WORKED, TRY USING THE MANUAL METHOD BELOW, MANY PEOPLE HAVE FOUND THAT IT HAS WORKED
to do it yourself, you will need DCv3 (there is DCv4, but i havent tested it out yet)
just download this big old file called The Filez You Need.7z
finally some mirrors!!
zShare: zSHARE - the file you need.rar
2shared: 2shared - download The File you Need.rar - to download this, scroll down, then look for "Loading file info" wait for it to load up, then click Save To PC in the lower right hand corner...sorry, but it works!
* after you have the downloaded files we will make a magic memory stick! ( the easiest part)
- extract the The File You Need.7z to your desktop
- Open README 1st folder
- highlight and copy MSINST and MSPFORMAT FOLDER
- open My Computer
- Left Click the C: drive once (Note: if you double click, it will open C: drive)
- Now RIGHT Click on C: drive and PASTE
- format your memory stick thru your psp (Settings>System Settings>Format Memory Stick)
- once that is done, enable USB mode
- make note of your drive letter (usually E: or F)
- open up command propmt (click Start, select Run, type in cmd and hit enter_
- Type in the following command "CD C:\" (note: with-out quote mark) HIT enter
- type the following command "mspformat\mspformat.exe X" ( where X=psp drive letter) note: NO quotation
- hit enter button
- hit Y, then press enter
(for some people who are confused on this part, here is a side note:
guess i wasnt clear enough, you type mspformat\mspformat.exe E if your drive letter is E, if it is another letter use that letter, then press enter, then hit y, then press enter again...sorry
- it should say "Drive succesfully formatted, and partition moved."
- disable USB mode, and take out the memory stick
- now re-insert the memory stick, and re-enable(this guide was made by hercules on pspmod.com) USB mode
- Now go back to the Desktop where you extracted the folder "The File You Need"
- double click it
- open the Despertar v3 folder, and copy its contents to your psp (just the contents, not the actual folder)
- now go back to your prompt window
- type the following command "msinst\msinst.exe X msinst\msipl.bin" (again where X=psp drive letter) note: NO quotation
- press Y and hit enter
- The last line should say " Write MS BOOT CODE "
- then type exit and enter
* you now have a magic memory stick!
---------------------------turning your psp into CFW--------------
now that you have a pandora's battery and a magic memory stick, you are ready to upgrade your PSP! w00t!!11!!!11!!!111!!
we are a matter of minutes away, but before we start, make sure you have at least a 78% charge, to charge it up with pandora's battery, plug
in your PSP into a AC adapter, turn it on, then pop on the battery, once the battery changes from green to orange, then it is charging...
after you have a fully charged battery, this is wat we will do....
make sure your magic stick is insde your psp, then pop in the battery, if the all the lights are blinking like crazy, then my friend, you
just rock!
if you have a slim, and the green light is on, but the screen is black, dont worry, you are okay! i went thru the same problem, then about
two weeks later a found the soultion...take out the battery, hold down the L button, insert the battery (while still holding down the L
button) once your lights blink like crazy, then it worked...
press X to install 3.71 m33-2...just set the psp down, do not take out the battery..it should say "install sucess. press X to reboot" press X
and viola, you have custom firmware!
if you have a modded slim battery, without cutting the pin, then read here...
open your battery back up... you see the line you cut with the blade? now use that No.2 pencil and trace over that line..yes you heard right, trace it with a pencil, do it maybe 5-6 to make sure it works...AND NOW YOUR SLIM BATTERY WILL BE NORMAL AGAIN!!!!
---------------------extra info----------------
it is recommended you will want to buy another battery, but dont worry you can still use that one, just not like you want to, the trick is,
you will have to give the PSP power from a source other than the battery (AC adaper..?) then turn it on, and pop in the battery...
you could buy another battery or use your pandora's battery and Time Machine... Click here to learn about it and how to install Time Machine (i take no credit for the following link, it is all Spartacus's idea)
it is also recommended you format your magic stick, from the PSP go to Settings>System settings>format memory stick, select yes and yes...
---------------------------questions???----------------------
if you have any questions feel free to email/PM/IM me...i know this isnt your professional guide, but what works, works, right?
----------------------credits-----------------------
first i must give credit to Dark_Alex without him none of this is possible
secondly, Rich335 who told me to hold down the L button on my slim (i was going crazy!)
thridly, pspmod.com for letting me host this guide, and welcoming into the forum *group hug!*
and lastly, you who took this time to read this guide, enjoy your CFW!!!!!